Driving America's Energy Production
About Equipment Transport
Equipment Transport is a leading provider of midstream logistics solutions. We're a trusted partner for America's largest energy producers, delivering safe and reliable midstream services whenever and wherever needed.
Our mission is to provide safe, efficient, and responsible midstream logistics solutions for energy production.
Our vision is to be the midstream logistics provider of choice for our nation's energy producers.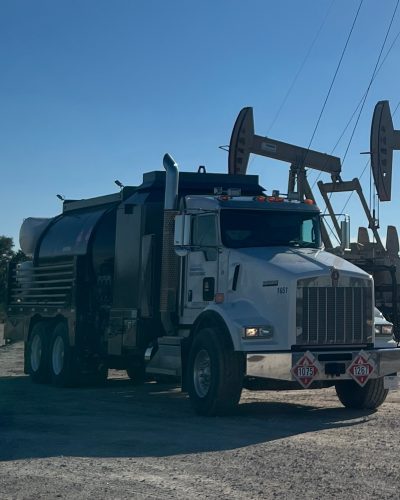 We believe there is always time to do the job right, and to do it safely. Our safety goal is "MISSION ZERO"– zero accidents, zero injuries. Safety is never compromised. Click here to learn more about our commitment to safety.
We deliver the best possible service to our customers through industry-leading management practices and operational discipline. As a technology-driven company, we leverage state-of-the-art systems to optimize performance, enhance employee safety, and maximize customer value.
We are responsible stewards of the environment and the local communities in which we work. We operate at the pleasure of the community and in a manner that respects and protects our natural resources.
We train and equip a professional workforce and help them thrive through competitive pay and benefits. Our workforce is empowered through open communication, trust, and respect.
Looking for midstream logistics services?